A Little About Me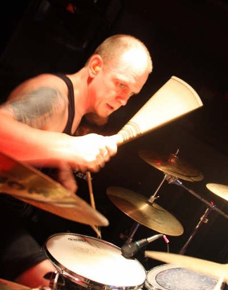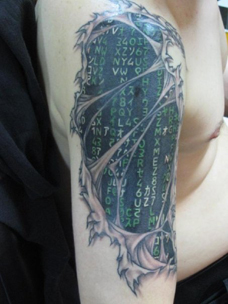 Web design combines two of my favorite things: creativity and computers. I had a 'Technology' overview class in college that touched on HTML one lesson, and I was immediately hooked. I ran home and made my own site which eventually asexually reproduced another site for my band at the time. Eventually, I started creating more sites for other friends' bands, and then things have rapidly continued from there. I went back to school for Web & Graphic design in 2004 and caught up on some design basics, and I was also introduced to new programs like Flash and Illustrator in addition to graphic/print design.
After a number of years on the East Coast in Boston and New York City, I've happily transitioned to Sacramento, CA. I love it here. People are unbelievably nice, it's primarily sunny and dry for most of the year, plus it's absolutely beautiful with Maxwell Parrish-esque sunsets, palm trees, and an abundance of exotic plants and wildlife.
Music is my other passion. I'm a drummer – professionally trained via Berklee College of Music (Boston, MA), though I've generally used my powers for evil and played in metal and punk bands like Kevorkian and Dirty Dead.
I love ALL kinds of music; I listen to everything from Frank Sinatra to Weird Al to Whitesnake to Glenn Miller to Chemical Brothers to 80's music to Cannibal Corpse to Future Sound of London to Enya to Neil Diamond to Miles Davis to Led Zeppelin to……the list goes on and on. I was very recently asked "Who do you think is the most overrated band?" and was baffled that I couldn't find an answer. As I explained to my friend, I guess I'm just a music geek because even with bands I don't like or really listen to, I can always still find some good element or respect what they've brought to the music world.
I am constantly learning about new web design ideas/techniques, and my skills increase greatly with each new project. I never stop reading articles, following blogs, analyzing designs, and looking for new creative inspirations.
Questions? Have A Project You'd Like To Discuss?
Have Gummy Candy For Me?
If you are interested in speaking with me about a project or obtaining a quote, please feel free to contact me, and I'll get back to you as soon as possible!